It looks like the world reminds me of the World Mental Health Day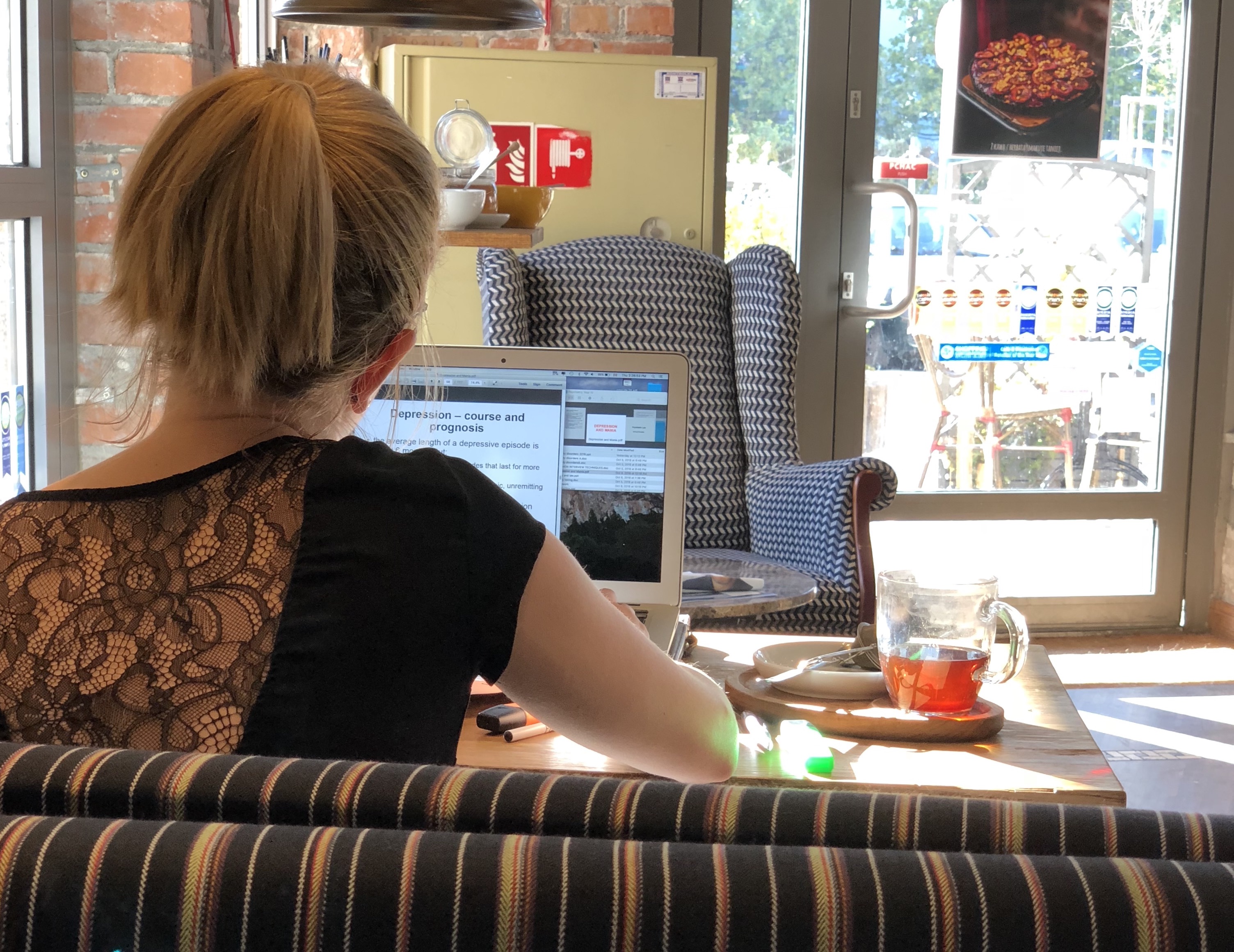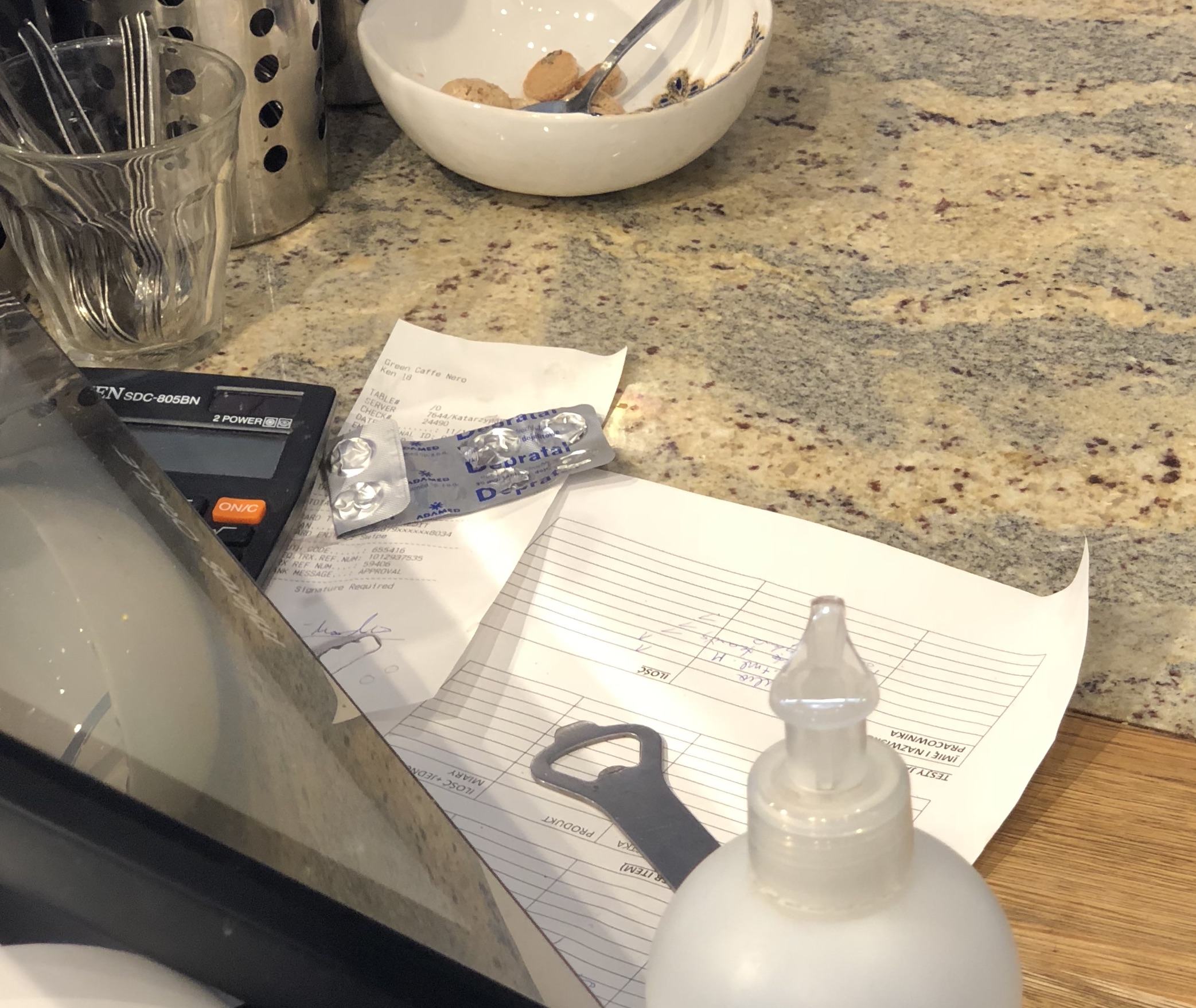 I live with depression for some time now. I'm on meds for some time. I can only regret I didn't do something about it earlier. Sometimes I feel shitty. Everyone has their issues. One day I went to the doctor, and it helped. Really. Sometimes it's just a chemistry that needs to be adjusted. Therapy helps too.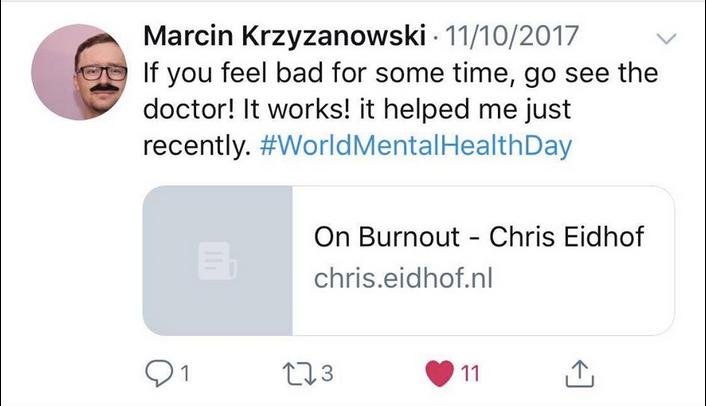 Those are mine, for the next months.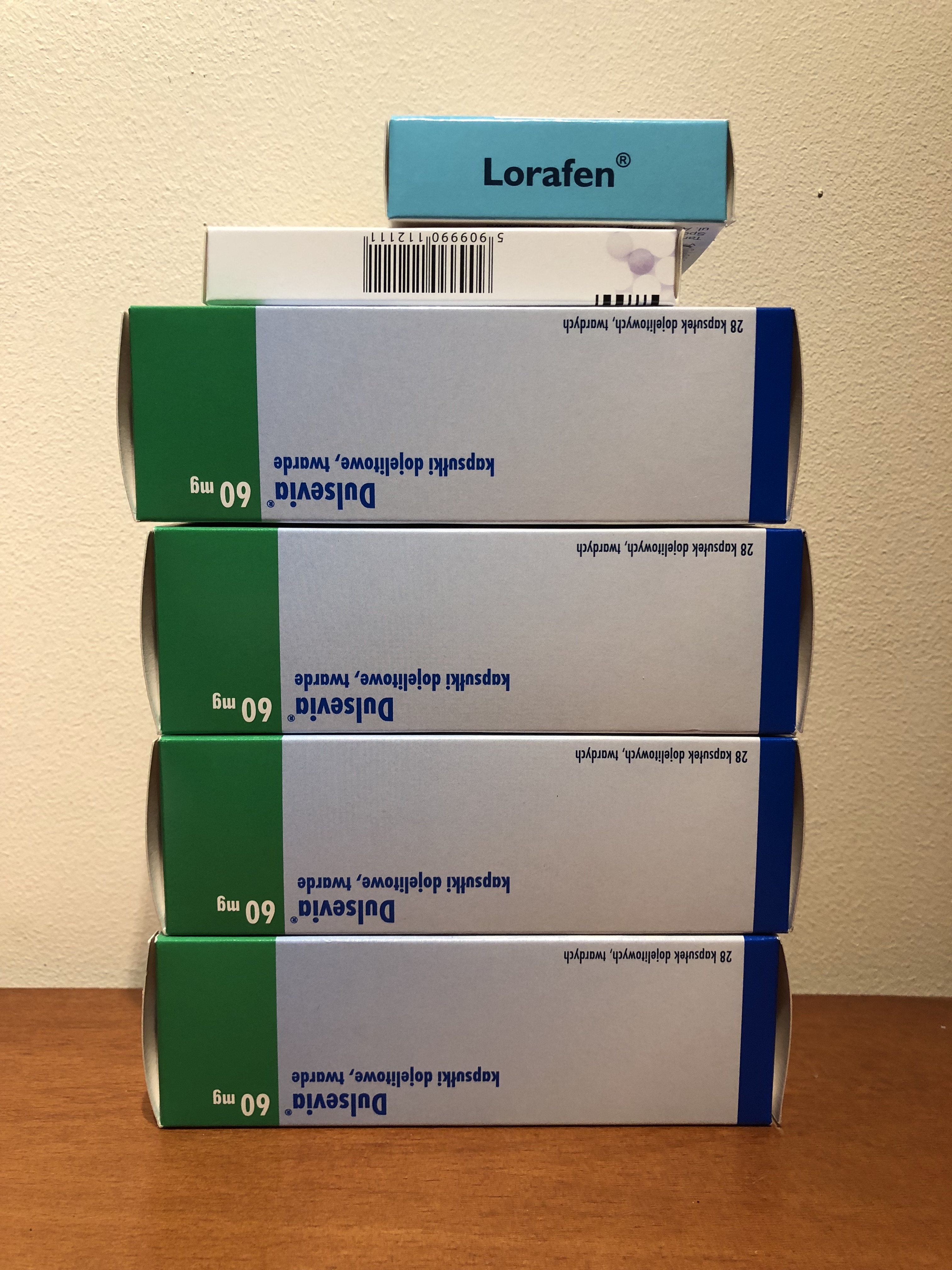 It can make me sleepy in the evening. It has side effects. None of the side effects is worth not give it a try. Life without help is way worse. If you experience the same. If you think it can't be better. Believe me. Life sux, I know it very well. You know it very well. Thankfully, it's 2018, and there are ways to do something about it. Go to see a doctor. I did, and it worked out.
If you're not sure, don't worry, the doctor won't laugh at you - that's how it works - you go for help. If you don't need it, it's just good news.
It's more common than you may think: http://chris.eidhof.nl/post/burnout/